High School Students who are in the service part of Jarvis Christian College are very eager to take-up the online college courses before obtaining the graduation on high school diploma. Hudson Strategic Group is a design service and organization planning business managing non-profit communities and organizations.
It has selected the Jarvis College along with other four historically black colleges to take part in the association that allows the college students to access the online college courses before attaining a high school graduation. The program organized by the Hudson Strategic Group was an educational initiation that offered several opportunities for the under-served students. The main intention of the program is to assist students to succeed in their post-secondary education. Mathematics, engineering and science are the major subjects that were in the focus.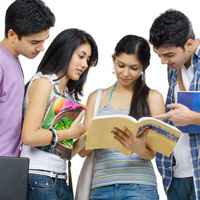 The vice president of the Jarvis College William Smialek was excited as the students of the college got an opportunity to take up the online courses before completing the high-school graduation. Florida Memorial University, shorter college, Clark Atlanta University are the institutions where the students can enrol to the several online courses. It allows students to apply for the online courses that are not available on the Jarvis Christian College. High school students will be allowed to continue the online college education along with a high school education. The programme was organized to achieve the goals like increasing the rate of high school graduation, enhancing the minority student participation, minimizing the achievement gap and easy access to post-secondary education.
Find More About : Exam Preparation Tips For Christian Teenagers