The Christian Missionary Schools in the Rajasthan state are against the fee regulations established by the state government. They are considering the law as a desecration of legitimate provision that protect the minority institutes.
They have also added that Constitution is guaranteeing them the complete freedom from the interference of government.
According the Rajasthan School Act, the fee committee managed by the high court judge of the state will determine the fees for each and every institution based on the quality and facilities of education.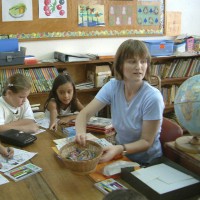 The law also made it clear that it is mandatory for all the schools to provide the details of the academic fees structure along with the tuition fees.
Recently, the education society of the Christian Missionary Schools had a meeting to sort out the strategies that can be followed to fight against the law founded by the Rajasthan state government.
This committee has decided to inform the entire Christian Education department to keep them out of the domain of Rajasthan School Act.
The vice principal of St.Xavier's School, C K Punnoose, has said that based on language and religion all the minorities have the right to administer and establish the christian educational institutions.
He also added that the existing fees structure followed in a missionary school is already minimal. Hence, reducing the existing fees may affect the quality of education.
Find More About : Seminar On Legal Aid At Dith, Bengaluru